How do I use the filters when looking for work?
Profesia.sk offers two basic ways to search for job adverts: simple search and advanced search.

Simple search is available on the homepage; just enter a position or location. When you begin typing, a suggested position or location appears which you can simply click to select the word you are looking for. You may also enter multiple similar keywords. If you are unsure of the position you are looking for, simply click on a specific option and a range of positions or locations will appear.

Advanced search is also accessible from the homepage. Click on Advanced search next to the red button. Advanced search features include the ability to filter job adverts by 12 different criteria including type of employment, required education, language skills or adverts suitable for recent graduates. You can also select those adverts posted by companies or HR agencies or define a period in which the adverts were posted to Profesia.sk.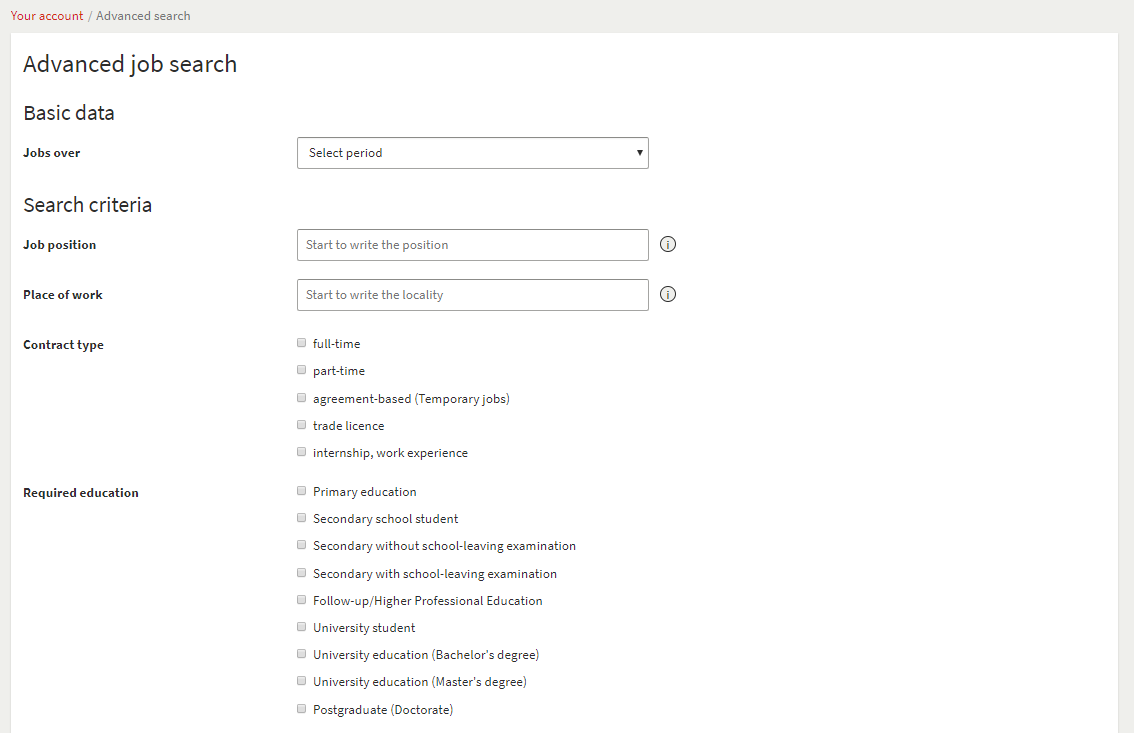 Searching in the list of job adverts
Search results appear automatically in the list of adverts when criteria are entered using the simple or advanced search functions. These adverts can also be filtered using the menu on the left. Filter the number of adverts using the same categories by clicking on one of the options. The number of adverts currently posted in the specific category is indicated by the number to the right of the category name. Click on the x next to the given category to remove the filter from the search results.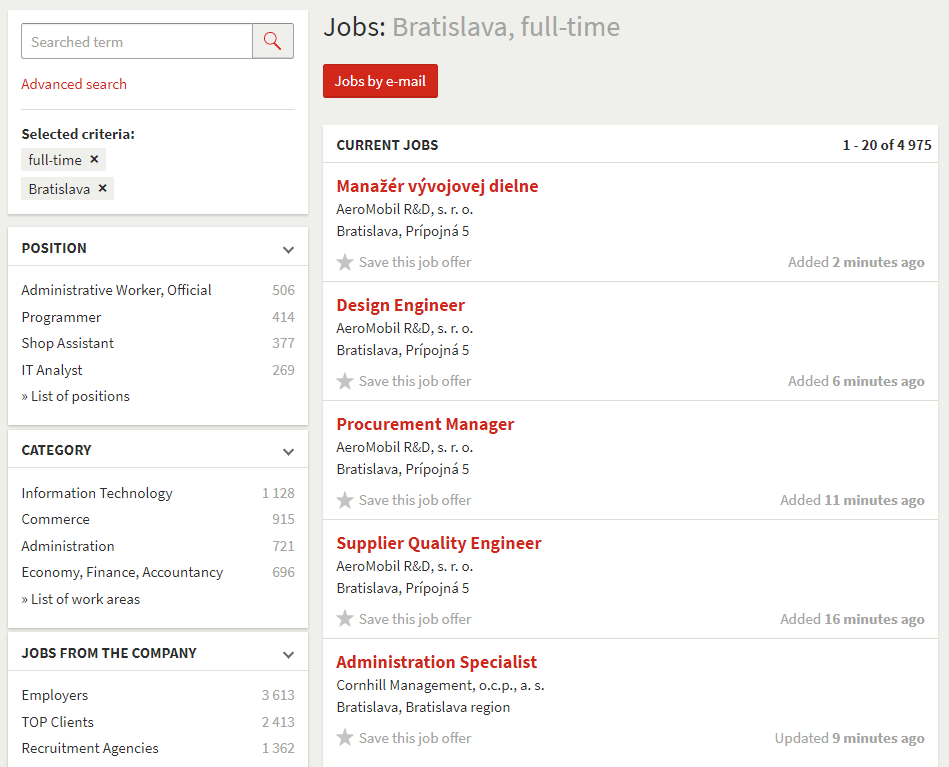 If no search results are returned:
Try using less criteria in the filter
Try expanding the area where you are looking for work (enter the Bratislava Region instead of just Bratislava)
Try entering several similar positions